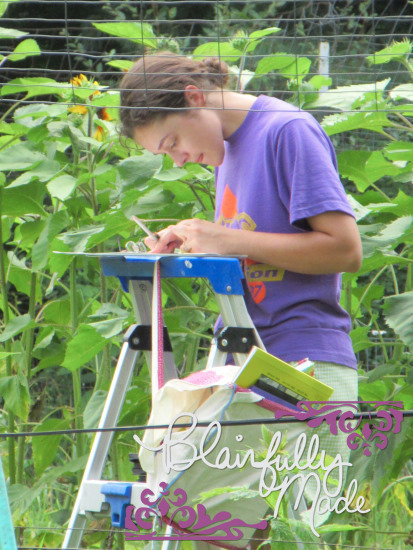 Blair has always had an artistic bent, but as a freshman in high school, she took her artistic gifts out to the garden. Bursting with color, her mother's garden flourished with flowers to cut for their local farmer's market. Soon, Blair's artwork was a feature at the market. Since then, her artistic gift has continued to grow into the botanical artwork you see today.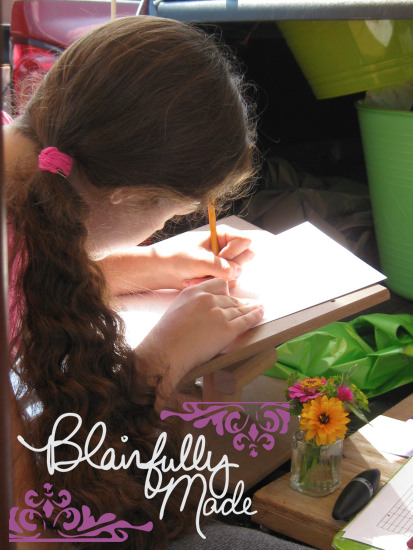 Detail is Blair's favorite part about her work. She enjoys recreating the intricate details of God's creation in her drawings. These details play such an important role in her work that she often refers to her subjects as specimens. Based on a fresh flower or sprig from the backyard garden, her detailed drawings begin with a simple sketch. From that sketch, the details gradually emerge as she fills in the outline with vibrant colored pencil.
Because she works mainly in colored pencil, her finished drawings must be photographed for reproduction. After the drawings have been digitized, Blair can use them to create cards, tea towels, and the other unique products you can see in her shop.