There is therefore now no condemnation for those who are in Christ Jesus.

Romans 8:1
When we come to the Lord in repentance and faith, the condemnation and wrath that we deserved is gone. It seems impossible, since we still see sin in our lives. Throughout Romans 7, Paul gives a lengthy description of our constant struggle with sin (even as redeemed people of God), that even as we desire to obey God, sin is close at hand. It seems sin is around every corner. Near the end of the chapter, Paul exclaims, "Wretched man that I am! Who will deliver me from this body of death?" The answer is, of course, Jesus.
Romans 8 begins with, "There is therefore now no condemnation for those who are in Christ Jesus." This is one of the most beautiful promises in the entire Bible! It comes as a flood of hope in light of our constant struggle with sin. Even though we have been declared holy and blameless before God, we struggle to live like it in our daily lives. We are not perfect the instant we come to Christ, but our condemnation is gone! We are not condemned for our sin because Jesus already bore our condemnation. Jesus was a once-for-all, all-sufficient, perfect sacrifice that satisfied all of God's wrath against our sin. There is now no condemnation left for us to bear! Jesus paid it all!
This is grace.
Studio Update:
Yes, I started a white peony in the middle of September, but it's going to be the cover for the 2024 calendar (stay tuned for the download to launch in November)! I also worked on some pen and ink drawings to hopefully screen print soon. With screen printing, it seems I'm always pushing the boundary of too much detail…but when it prints successfully, it's so worth it. Then, I started painting my veggies; I still have quite a lot of work left on those.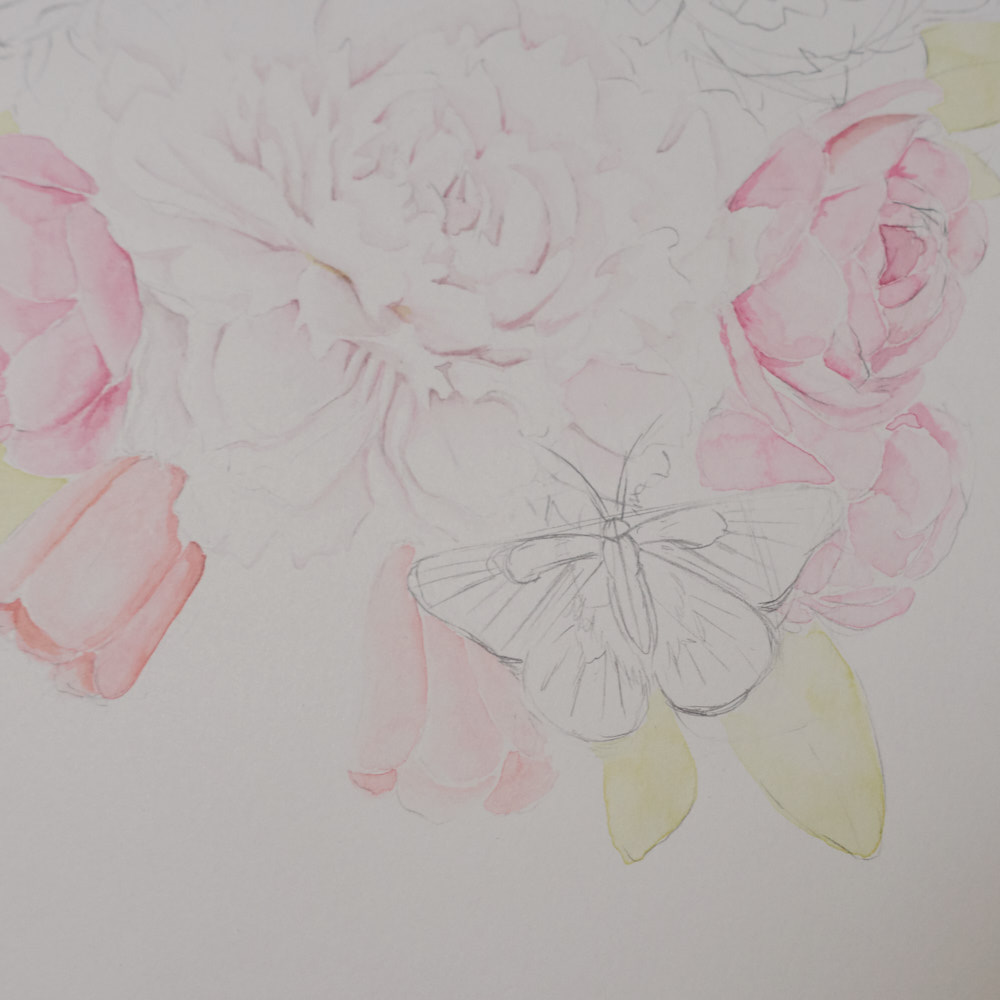 Anyway, that's a wrap for the October post…crazy the year is going by so fast!
Thanks for stopping by,
Blair